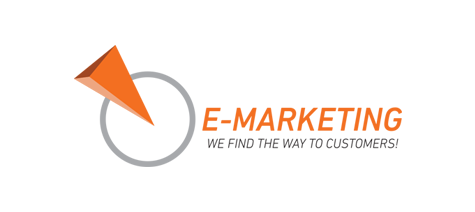 Email spam is history! Would you like to stand out with your message and approach? Do something totally different from all the others? We provide you with the e-marketing services that gives results!
Different kind of B2B E-marketing
Would you like to differ with your message and approach? Do something totally different from all the others? Since 2007 Klienditugi Ltd. has helped companies to establish new business relations and holds the data of all key contacts of various fields of responsibility in almost all companies in Estonia, Latvia and Lithuania. Would you like your messages to reach sales, marketing, finance, car park or administration managers or CEOs? Target your messages at companies of certain size and location? We use our Kliendibaas.ee database to reach the correct target group. In addition, we help you plan the schedule and content of your messages. Together we can create an interesting and directly targeted content and monitor how many times the message has been read and opened (on request we can give you the tools so that you could study the statistics yourself.
What do we offer
NEWSLETTER
We can help you create your newsletter and regularly assist with content creation and delivery to customers.
SMS MARKETING CAMPAIGN
If you wish to use a personal approach on a group, one solution is sending text messages (SMS). It is also possible to monitor statistics.
INVITATION PROCESS
If you wish to organize a bigger event and therefore send out invitations or request RSVP, trust the invitation process to us.
SEO/ADWORDS
Today it is very important to present your services and products on the internet. We will make you more visible to your potential customers.
SOCIAL MEDIA
We help to influence the consumer behaviour of your customers by using different marketing solutions on various social media channels.
E-MARKETING TOOL
We offer you the best solution for planning your target groups, creating and sending out e-mails and tracking statistics.
Features
SIMPLE, MODERN, BEAUTIFUL
We want our newsletters and campaign pages design to look sophisticated and at the same time simple and easy to read. It is important to remember to fit the design to the brand image and keep it minimalistic, especially in case of B2B marketing.
RESPONSIVE DESIGN
More and more emails are read on mobile devices that vary in screen size and resolution. Irrespective of the device every user wants to get hold of all the information without making any compromises in design.
MADE TO FUNCTION
Various web browsers and email applications display content differently. We have made sure browsers display content as it is supposed to be and that email apps wouldn't detect your emails as spam. We test messages on all common web browsers, devices and mail applications before sending them out to make sure it is displayed without errors.