We help with export growth and customer relations building in more than 40 countries where our partners have the on-site experience in sales development and business relations. How can we help you?
What do we offer
CREATING CUSTOMER DATABASE
We help you put together the correct target group of your potential customers based on sales, number of employees, region and other criteria. We also add a list of responsible contacts.
COMMUNICATION
We help you to develop a strategy and also form and communicate the message you want to send out to the correct target group using all online marketing channels (newsletters, direct emails, social media, SMS and etc.)
CUSTOMER MAPPING
Customer relations specialists who speak the local language are in contact with the companies you have picked and help map out the needs and interests of the counterparty and through that arrange your follow-up activities.
BOOK MEETINGS
We help arrange meetings in various destination countries according to the schedule and route. If requested, we can take part in these meetings to ensure effective customer relationships for your company.
Where do we help
Scandinavia and Baltic states
Finland, Sweden, Norway, Denmark, Estonia, Latvia, Lithuania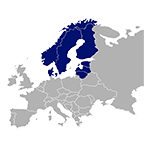 Eastern Europe
Russia, Ukraine, Belarus, Uzbekistan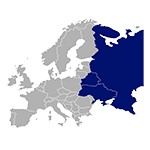 Middle East and Africa
United Arab Emirates (UAE), Saudi Arabia, Qatar, Oman, Kuwait, Bahrain, Iraq, Egypt, Iran, Jordan, Lebanon, Syria, Palestine, Yemen, Libya, Morocco, Tunisia, Algeria, Sudan, Turkey, South Africa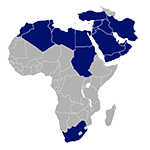 Western Europe
Germany, Belgium, Netherlands, Luxembourg, Poland, Austria, Switzerland, France, England, Scotland, Spain