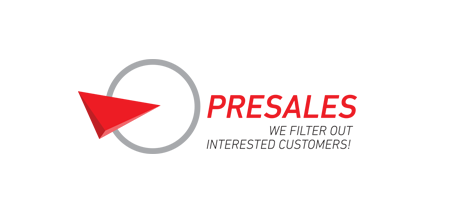 A good phone call unfolds the need and opportunities of the customer. At the same time an unsuccessful contact can close all doors. Through our PreSales concept we offer well-planned phone campaigns and quality contacts. We have a long experience in establishing new customer relations for our partners in Estonia and other countries.
How do we operate
We don't offer phone sales but use the telephone to create confident customer relationships with your current or potential customers. With our unique PreSales concept, we help you ascertain the needs of your customers and create interest in your products or services. On request we also offer to fix meetings or sign cooperation contracts by telephone. The process does not only include phone calls. Prerequisites of good results are preparations in close cooperation with the customer, workshops and our technical tools to carry out the process and track results. Our other services like Customer Information, Customer Database and Customer Relationship Management (CRM) also give an extra boost and better results.
What does PreSales offer
CONDUCTING STUDIES AND POLLS
We use the most modern and convenient methods to collect information electronically, by mail and by telephone.
FIND OUT CUSTOMER NEEDS AND RAISE INTEREST
Don't waste your valuable time on market research. Focus only on customers who are interested and need the services your company offers.
BOOK MEETINGS
For the purpose of most effective time planning and best sales results we help with arranging meetings with potential customers.
OTHER SPECIAL PHONE ACTIVITIES
Customer data renewal, forwarding information, event invitations or other phone-based activities that support sales/marketing.